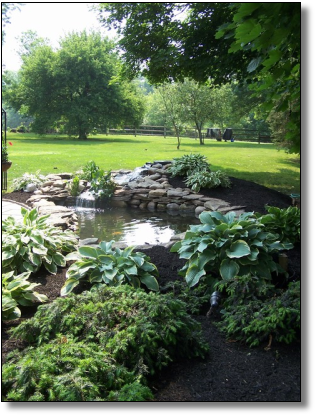 Waterscapes

---
Where do you go when you want to relax? The answer is likely to include water - a lake, a beach, fishing, a cruise. Since you cannot always "get away", consider creating your own relaxation spot by incorporating a custom pond or waterfall into your landscape.

At Helper's Evergreen we can design and install a waterfall or pond that complements and enhances the beauty of your site, giving you a place to get away from it all . . .
Without leaving home!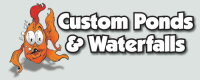 "Click any of the images below to enlarge - you
may need to turn off your pop-up blocker"